China is one of Australia's largest trading partners and over recent years Australia has experienced a rapid influx of Chinese businesses and individuals seeking investment opportunities.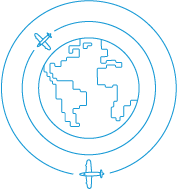 At RSM, we understand the cultural differences and economic diversity between China and Australia and we value our Chinese clients. This is built on years of being their trusted adviser and helping them to successfully invest and grow in the Australian and international market.
---
Asia Pacific Connections
RSM's clients benefit by having international expertise in easy reach. The RSM Australia China Helpdesk is located across the Sydney, Melbourne and Perth offices.
RSM Asia Pacific firms are located in:
---
MEET THE CHINA PRACTICE GROUP TEAM >
---
Watch our webinar: Australian R&D Tax Incentive | CPG >
KEY CONTACTS
---
请关注我们的公众号
RSM WeChat ID: gh_1e0a0f504739

Our Australian China Practice Group assists Chinese companies investing in Australia and supports Australian companies investing in China. Click here to visit the RSM China website.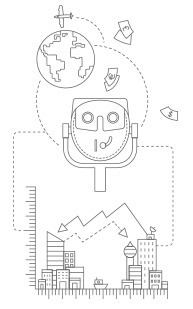 We bring a combined knowledge of markets and our connected international network to help you succeed in growing your business into China, or from China into Australia.
By applying our depth of capability from our local team and deep cultural understanding, practical experience, we can help you to navigate the opportunities and challenges involved in investing in Australia.
Our dedicated team can provide solutions to help businesses and organisations, across all sectors, with their Australia and China market entry and growth strategies.
Our teams of Chinese and Australian professionals who embrace Chinese culture and language and integrated between Australia and China, and possess the local knowledge required to help our clients understand and manage the many commercial and country specific challenges facing them in Australia and China.
We assist our clients to develop and execute transactions and develop regional strategies to fully capitalise and realise the business and investment opportunities arising from China's growth.
---
Our typical clients include:
Chinese entities including SOEs and POEs (privately owned enterprises) seeking investment and trade opportunities in Australia;
Australian corporations, businesses and government agencies seeking investment and trade opportunities in China;
Chinese Australian businesspeople, family offices, and investors seeking to grow their Australian, regional and international businesses and investments.
We provide professional services in M&A and divestments, tax and audit, business and financial advisory, & consulting, and the provision of operational improvements via digital & emerging technologies, and via cross cultural leadership.

How can we help?
We provide our Chinese clients with timely advice in relation to the following:
establishing business operations in Australia, including advice on the appropriate structure to undertake your business and investment activities
commercial and financial due diligence to assist you with making the right decisions
buying businesses, residential, commercial or farming property in Australia
taxation structuring and advisory
importing goods and services into Australia
exporting goods and services from Australia
sale of your business or investment assets
audit, accounting and other business advisory services
capital market support and IPOs
mergers and acquisitions
transaction support and due diligence, and
valuation and expert reports
We also have a thorough understanding of the Australian income tax law regulations and the importance of complying with the Foreign Investment rules when undertaking investment and business activities.

Service industries
The Australian market is attractive to Chinese investors with significant opportunities for generating wealth and we have extensive experience in the following sectors:
Aged care services
Agribusiness
Education
Financial services
Health care
Importing and exporting
Manufacturing
Mining Services
Offshore Marine Services
Property & Construction
Retail
Shipping and Logistics

Bilingual Practitioners
Our priority is to deliver exceptional service and we achieve this through effective communication. We have key practitioners who are fluent in Mandarin, Cantonese and many other languages. Our bilingual professionals have a wealth of professional knowledge and practical experience and are dedicated to helping you operate effectively and extract maximum value from your investments in Australia.
We have integrated client service teams from Audit & Advisory, Tax, Transaction Advisory, Transaction Tax and Advisory services who are fluent in Chinese, English and other local Asian languages.
Our service teams include many Chinese speaking professionals who have a Chinese background but live and work in major destination countries (including Oceania) that you may be investing in, and experienced professionals from major overseas countries residing in China to support the China related investment issues of our multinational clients.

Related publications
See below for some recent publications you may be interested in.
---
R&D year end planning during an unprecedented time
At a time when there is economic uncertainty and cashflow is critical, it is more important than ever to plan forthe R&D Tax Incentive and to ensure robust documentation is in place to secure much needed R&D funds.
English version » | Translated version »
---
Latest jobkeeper changes - sovereign entities redefined
On 30 March 2020, the Australian Government announced the JobKeeper payment wage subsidy for entities that have been significantly affected by the economic impacts of the coronavirus.
English version » | Translated version »
---
$1,500 JobKeeper Payment for employees
The Federal Government announced on 30 March 2020 further support measures for businesses and individuals impacted by COVID-19.
English version » | Translated version »
---
Federal Government's second economic stimulus package
An analysis of COVID-19 measures announced 22 March 2020.
English version » | Translated version »
---
Government Assistance Measures
As you are aware, the Federal and State governments have made a number of announcements in recent weeks in relation to stimulus packages available to assist businesses and individuals with the unprecedented impact of the COVID-19 pandemic.
English version » | Translated version »
---
COVID-19 - Proactive steps to protect your business
Australian businesses across every sector of the economy are being severely impacted with urgent action required to proactively mitigate operational and financial risks.
English version » | Translated version »
---
COVID-19 Australian Bank Assistance
As businesses and individuals navigate through the financial crisis arising from COVID-19 it is essential that they engage with their bank early and proactively.
English version » | Translated version »
---
thinkBIG: Asset protection v Tax optimisation
Using smart strategies to protect your assets whilst minimising your tax liabilities
English version » | Translated version »
---
Going IPO?
As businesses that have publicly listed will attest, the decision to go IPO isn't a destination – it's a journey and one which typically is many months, if not years, in the making.
English version » | Translated version »
---
Federal Budget 2019/20
The 2019-20 Federal Budget was brought forward from May to 2 April with the unabashed motive of improving the Coalition's election prospects in May 2019.