RSM has significant experience working with clients across the broad spectrum of the education sector; from the policy/funding level (responsible Government Department) through the post-secondary, secondary and primary levels.
We understand the importance of enhancing and preserving an entity's reputation within the community including accountable, transparent and ethical governance.
We work with clients to achieve their community objectives into the future.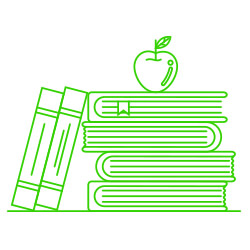 RSM provides services to the Education sector which include:
Internal & External Auditing
Taxation
Corporate Governance
Risk Management
KEY CONTACT
---
How can we help you?

Service offerings:
External audit- we provide assurance services to enable effective, transparent and timely accountability to government, benefactors, lenders, service recipients, the Auditor-General and the community at large.
Internal audit - we address the issues associated with ongoing business operations, systems, technology, governance and major change initiatives of all types of institutions. We focus on enabling technologies and processes that impact business controls.
Taxation - we advise the councils and boards that oversee education institutions on compliance with taxation requirements, especially where services are provided for profit purposes.
Corporate Governance - we assist governing councils and boards that oversee education institutions to operate in an effective, transparent and accountable manner and in the best interest of the community.
Risk Advisory - risk management is an integral part of good management practice. It is therefore imperative that councils and boards develop a standardised process for the identification, analysis and treatment of all risks across the organisation. We provide assurance to governing councils, boards and management that key risks are identified and managed in the interest of the entity and the community it serves.

Examples of consulting and various assignments:
Review of Corporate Governance in accordance with government guidelines.
Review of controls for Corporate Credit Card usage and Grant Acquittals.
Review of international subsidiary operations.
Financial Viability Assessments.
Development of a risk management framework.
Review of workers compensation payments.
Review of post-compulsory education and training costs.
Review of accounting rules for the protection of tuition fees through Trust Accounts.
Review of procurement options for school information systems.
Evaluation of the responses to RFP for telecommunications services.
Business case development for the Notebooks For Teachers program and assistance with funding submissions to Treasury.
Review of system implementation including SAP, Oracle and Peoplesoft.
Comprehensive review of controls environment and systems including student systems, procurement and HR