PHARMACEUTICALS & BIOTECHNOLOGY


PHARMACEUTICALS & BIOTECHNOLOGY

Pharmaceuticals & Biotech Advisory, Assurance & Consulting
Manufacturers, wholesalers and distributors in the biopharm sector have never before been more critical to the world economy.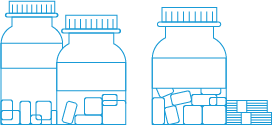 With the COVID-19 pandemic now into its second year and showing no signs of becoming 'just another pandemic', a strong pharmaceuticals and biotech sector is a vitally important cog in the healthcare sector.
At RSM, our healthcare specialists bring to the fore not only 100 years of business history from RSM but also a strong team of advisers with knowledge across the disciplines needed to carry on business in today's technological environment. RSM provide advisory, compliance and risk management services to a range of pharmaceutical and biotechnology companies and organisations, both Australian and foreign-owned.
In addition to the core services offered by our corporate divisions, specialists teams can also offer more focused services. Whatever your needs may be, contact RSM to see how we can provide assurance and advice. Follow our links below or call me direct to see how RSM can assist.
SERVICES WE PROVIDE AT RSM