Mergers and acquisition consulting for ICT companies
Technology Business Advice

Rapidly expand your business, create scale, or reap the financial rewards of your hard work with a merger, acquisition or divestment.
Mergers and acquisitions play a key role in the growth of technology companies – offering instant access to new staff and clients, as well as expanded market power and capital.

For the target company, an acquisition can deliver large financial rewards and allow the founders to move onto exciting new projects.
The keys to a successful merger or acquisition are proper due diligence, effective planning, and skilled change management. This is why it's crucial to have a trusted advisor by your side who can provide support throughout the process.
KEY CONTACT
---
How can we help you?
At RSM, our Transaction Advisory Services team has extensive experience in mergers and acquisitions between technology companies, and can offer skilled guidance to help you:
maximise value
develop a clear roadmap
raise capital to facilitate the transaction
negotiate terms
We have also helped many ASX-listed companies with acquisitions, disposals, bid support, defence, and more.
---
Due diligence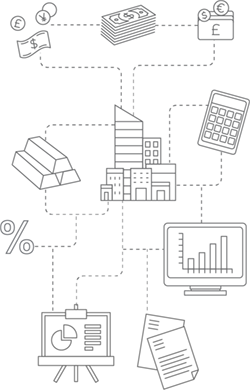 Due diligence allows you to gain detailed insight into the key issues that are likely to affect your decision to proceed with a merger or acquisition.
Technology companies often experience high rates of growth and this presents unique challenges to fully understand the business performance and mitigate the risk of overpaying for growth.
Other key areas that we find affect mergers or acquisitions for technology companies include R&D costs, revenue recognition, and customer retention and churn.
At RSM, we have developed a tailored due diligence methodology which allows us to:
Identify key issues – so you can confidently decide whether to continue with the acquisition, while negotiating a fair price.
Evaluate the purchase price – with a detailed review and appraisal of financial projections and assumptions.
Review the proposed transaction structure – with alternative suggestions which may be more attractive to you as the buyer.
Advise on the financial, taxation and commercial aspects of the purchase agreement – including a full review of clauses which could impact the purchase price, and collaboration with your legal advisers to ensure you are protected.
---
Commercial valuations and expert reports
Don't risk guesses or estimates when it comes to the value of your company, or a company you wish to acquire.
Contact us for an independent and informed commercial valuation backed by expert reports to assist with:
mergers or acquisitions
purchase price allocation
funding
employee share and option plans
Book a free initial consultation
Need trusted, friendly and practical advice for your potential ICT merger or acquisition? Contact your local RSM office today.