Funding for technology companies
There are many ways to secure funding for your tech company – from investment to loans, tax incentives, grants, IPOs, and more.
Funding is crucial to the success of most startups, and the technology sector is definitely no exception.
Whether you're seeking funding to have the capital to innovate, stay afloat or scale, it's important to make smart choices about how you secure funding.
Sources of funding that seem too good to be true probably are, and can leave you in a difficult position as they often require personal guarantees and have very high-interest rates.
Book a free initial consultation
To find out how we can help your technology business secure funding, book a free initial consultation with an experienced business advisor at your local RSM office today.
KEY CONTACT
---
How can we help you?
Helping you find the right sources of funding to achieve your business goals.
The Australian Government is committed to supporting innovation and offers a number of incentives that particularly apply to technology companies.
Government grants and initiatives for technology companies
Some of these includes:
R&D tax incentives: If you invest in research and development, you can use your R&D time and costs to offset your tax (even if you have tax losses). There are specific rules around the records you need to keep, and what you can and can't claim. But the rewards are often worth it, which is why it's beneficial to have a tax professional assist you.
Government grants: It can be tough to find a government grant that specifically applies to your business – and even tougher to complete the application process. We can help you determine if an appropriate grant is available, and assist with your application.
We can also assist with Export Market Development Grants, which are an excellent way for aspiring Australian exporters to boost their marketing and promotion initiatives overseas, with partial reimbursement of costs.
Early Stage Investor Scheme: Otherwise known as "Early Stage Innovation Company" (or ESIC) incentives, this program allows eligible investors to acquire newly issued shares in a company. Through the incentive, investors can then claim a tax offset and modified CGT treatment which helps to make the investment work harder. Our advisors can help you determine if you are eligible, and explain how to apply.
Private capital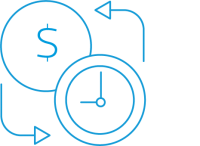 When you want to raise capital from an investor or lender, you need concrete documentation on your current financials – as well as detailed projections on what you expect to achieve in the future.
We have extensive experience in valuations and expert reports that assist with landing investment and securing funding or refinancing.
Our diverse network of clients also provides valuable opportunities, as we may be able to connect you with good-fit investors or businesses that we know are actively looking for their next opportunity.
---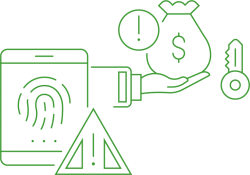 IPOs
If your growth strategy includes entering capital markets, you need a specialist partner who can guide you on the process and help you prepare the appropriate financial and strategic documentation.
For nearly 100 years, RSM has been helping innovative companies prepare their business for an IPO.  
Having worked with many tech companies, we're able to confidently assist you through the process so you can secure the best outcome for your business and your people.