Strategy and growth
Take your technology company to new heights with strategic insights and business development advice designed to position you for success.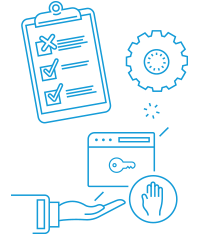 Strategic and growth consulting for your tech business
A solid strategy can set you apart in today's hyper-competitive marketplace, and give you confidence as you make critical business decisions that affect the future of your company and your people.
Regardless of whether you're a technologist or a savvy business professional, having a sounding board you can trust is a great way to fast-track your business success.
KEY CONTACT
---
How can we help you?
At RSM, our Business Advisory team can offer expert guidance to help you:
develop an achievable strategic plan
navigate a rapidly evolving landscape
create smart structures
leverage team strengths effectively
stay agile and adapt quickly
conduct a thorough SWOT analysis
With a clear roadmap on where your technology business is headed and why, you can move forward with purpose and assurance.
Want instant feedback on how your business can improve? Try our growth and profit diagnostics tool. 
Strategic and growth consulting for your tech business
Another strategic step you can take is to delegate tasks which free up your time and resources and allow you to focus on growing your business.
Outsourcing also mitigates the risks and responsibilities associated with keeping all your business functions in house. You save on recruitment and onboarding, people management, and training – while having confidence that the people you outsource to are experts in their field and are always up to date with the latest trends and best practice.
At RSM, we offer a variety of strategic outsourcing services that are valuable to technology businesses, such as:
Outsourced CFO (Chief Financial Officer) role
bookkeeping and payroll
taxation and compliance
forecasting and advisory
plus more
Our goal is to see you succeed by implementing smart strategies and achievable plans for business development that give you an enviable competitive advantage.