Health and Wellbeing Culture Assessments
Over recent years we have strived to create resilient, high performing teams, fully engaged, agile, workforces and above-the-line actions to collaboratively achieve a future vision.
With all attention focused on constructing these blocks of success, the condition of the foundations on which they are built has been brushed aside leading to a breakdown in processes, controls, governance and ultimately trust. At its core, this has been attributed to culture.
Culture, much like the personality of an individual, is a combination of the values, attitudes and behaviours involved in the delivery of business operations, and engagement with stakeholders. It really is "the way we do things around here" and is often the unrecognised key contributor when dealing with a crisis or failure in governance, controls and performance.
---
We provide health and wellbeing culture assessments which includes:
Health and Wellbeing audits and assessments;
Performance reviews and consulting;
Cultural reviews including safety and risk;.
Our RSM methodology and approach
Boards and regulators are more than ever looking to find proactive ways to manage behaviours, measure people risk and govern it accordingly. RSM has developed, tested and proven, a powerful methodology to assist in identifying and assessing culture.
Incorporating a rigorous scoping exercise to ensure we meet your requirements; this methodology is based around three core areas:
1. Intention – An assessment of the kind of culture the organisation's leaders want and believe to be in place.

2. Expression – An evaluation of how effectively and consistently the organisation communicates and embeds its desired culture at all levels.

3. Success – An assessment of the extent to which the organisation has achieved its desired culture.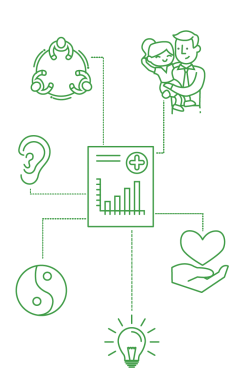 To assess the current culture, we always recommend starting at the top with a board and senior management workshop – this is where the tone that underlies behaviours is set.
Questions which would typically be explored include the following:
What do you think culture means, why is it important?
What is your perception of your organisation's culture?
Does this align with the organisation's vision and values?
Do you think your staff are aware of the organisations culture?
How could you further enhance culture?
RSM has also developed an extensive questionnaire enabling customisable and targeted questions.
These are asked to a selection of staff and management to assist in determining the underlying culture of the organisation. This approach enables a comparison, and analysis, to be made which can assess key cultural drivers such as the:
Rigor of Board and Executive Committee governance of non-financial risks.
Nature of accountability, potentially reinforced by remuneration practices.
Authority and capability of the operational risk management and compliance functions.
Appetite to empower, challenge and strive for best practice in risk identification and remediation.
---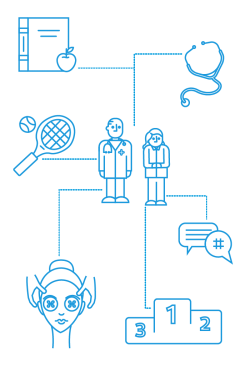 Where appropriate, we deploy leading culture assessment diagnostic tools to provide an opportunity to engage a wide variety of staff and capture, in clear and objective terms, the key behaviours that underpin culture.

Correctly deployed, they can highlight key gaps, areas of risk, as well as the aspirations and concerns staff often have when lived behaviours are inconsistent with stated values.
Specific programs to refine values and reinforce appropriate behaviours will typically emerge from this phase of work.