Workplace Health and Safety (WHS)
Workplace Health and Safety is a key risk for almost every organisation, both from a compliance and reputational perspective.
It rightly forms an important role in providing a safe work environment, protecting people and assets from harm and in defining a culture, the attributes of which can permeate to almost every part of an organisation.
Over recent times, the focus on WHS has extended beyond adherence to the requirements of guiding legislation to include creating a framework which oversees all aspects of an employee's wellbeing, engaging them in the process and creating a sense of empowerment which can enable them to excel in their roles.
At RSM, our highly specialised and experienced WHS professionals work with organisations to recognise current and emerging risks, provide comfort over existing systems and frameworks, and generate value through the generation of customised insights and recommendations to further mature an organisation's view and management of WHS.
As explained by Comcare, the statutory authority of the Australian Federal Government, the importance of evolving your WHS strategy is due to: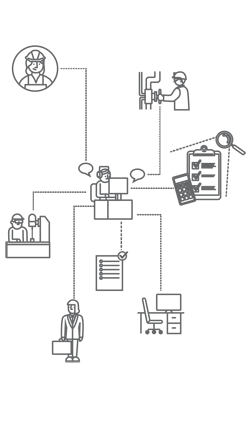 It's the law - Under the Work Health and Safety Act 2011 (WHS Act) and the Work Health and Safety Regulations 2017 (WHS Regulations), a person conducting a business or undertaking (PCBU) has a duty of care to maintain the safety of their workers and third parties that are engaged to perform work.
As an employer, your duty of care includes providing:
A physical and psychosocial work environment without risks to health and safety;
Safe systems of work; and
Information, training, instruction or supervision necessary to protect all persons from risks to their health and safety.
You must also consult with other involved duty holders (for example, contractors, workers and health and safety representatives) when addressing risk factors.
This includes involving them when:
Identifying and assessing the risks to health and safety in the workplace;
Making decisions about ways to eliminate or minimise risks; and
Making decisions about procedures for monitoring the health and safety of workers or conditions at the workplace or providing information and training for workers on risks and controls.