Growth opportunities continue to remain abundant as ASEAN nations foster greater economic integration with the ASEAN Economic Community. As a growing number of international businesses continue to strengthen their footprint in the region, it paves the way for greater investment opportunities and partnerships in finance, infrastructure, manufacturing and other industries.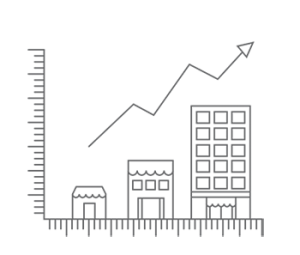 Strong support for your overseas expansion
RSM's ASEAN Desk specialises in helping businesses spearhead successful expansion into the region. We demystify challenges, highlight obstacles as well as give businesses the clarity needed to identify opportunities and crystalize their strategies.

Along with a network of local advisors, our on-the-ground experience gets your business started with the traction needed to start operations without delays.

Expand your business internationally with support from the RSM Network:
48,000 staff
820 offices
> 120 countries
Start smart with the right help
Expansion AdvisoRY Investment AdvisorY
Global compliancE Tax Advisory
Brochures
Download your free copy of "Doing Business in ASEAN"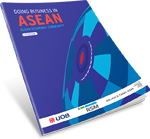 The Guidebook serves as a useful reference for business owners and investors seeking to learn more about ASEAN and its member states, as well as about existing regional initiatives and those that are still under negotiations. It aims to empower businesses looking to use Singapore as a springboard to the region and help them land confidently and on a firm footing.
To learn more about ASEAN, download your free copy of "Doing Business in ASEAN" HERE!