To meet the growing and ever-changing demands of the supply chain as well as technological advances in the sector, logistics service providers have to adapt quickly. The need to embrace new business strategies and align themselves with the government's Logistics Industry Transformation Map is crucial to carve out new avenues of profits as well as retain their competitive edge.
As logistics providers expand internationally, we help them explore new ventures with the support of our global network of experts, ensuring that they are in good hands.
From helping to achieve growth strategies, optimise opportunities and improve performance to keeping back-office functions greased and running smoothly, clients rely on our technical expertise, industry knowledge and rich experience to ease the increasing pressures they face.
Proven Track Record
Our clients are involved in facilitating movements of goods worth billions of dollars around the globe annually, through land, sea and air. Our extensive industry experience includes assisting clients, both listed and private, in various aspects as their businesses grow. This includes, among others, the following:
Assisted a marine supply logistic company in its successful IPO;

Assisted a commodity-trading company in the successful application of the global trader programme;

Provided a Singapore-based warehousing and logistics solutions provider with an international footprint to restructure its operations, separating warehouse properties ownership from the logistics business, in preparation for interested investors;

Carried out due diligence review on a specialist warehousing and logistics solutions provider with a service network that spans more than 10 countries in Asia and Australia;

Conducted IT due diligence review on a Singapore-based logistics company that has operational presence in more than 15 countries throughout the Asia-Pacific region;

Provided transaction support to a petroleum trading and shipping group to divest a minority stake to a private equity group; and

Set up the enterprise risk management framework of a listed company.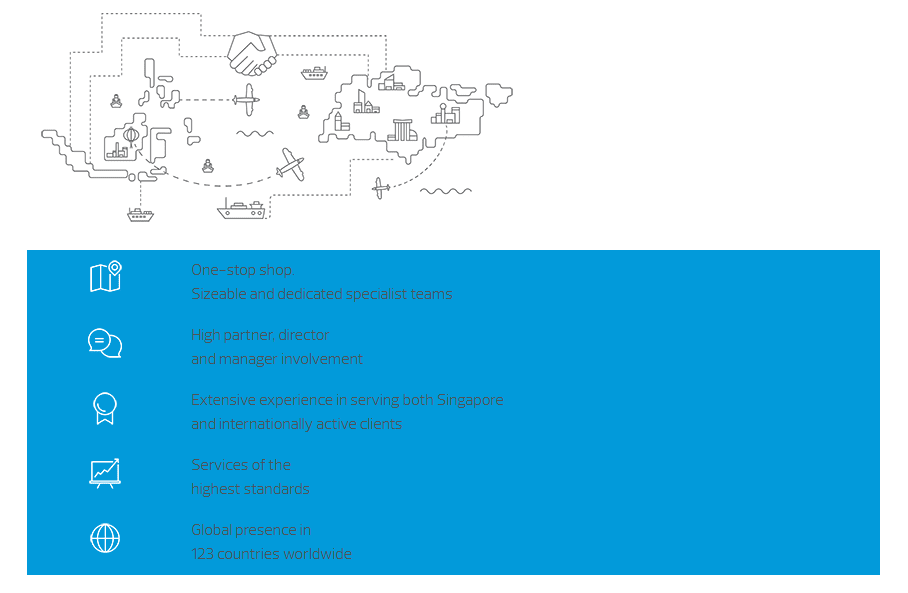 We offer a comprehensive one-stop suite of services tailored to meet the needs of our clients. Our team of experts forms the backbone of our five pillars of service and is driven by one objective – to help clients solve unique challenges and unveil new channels of growth.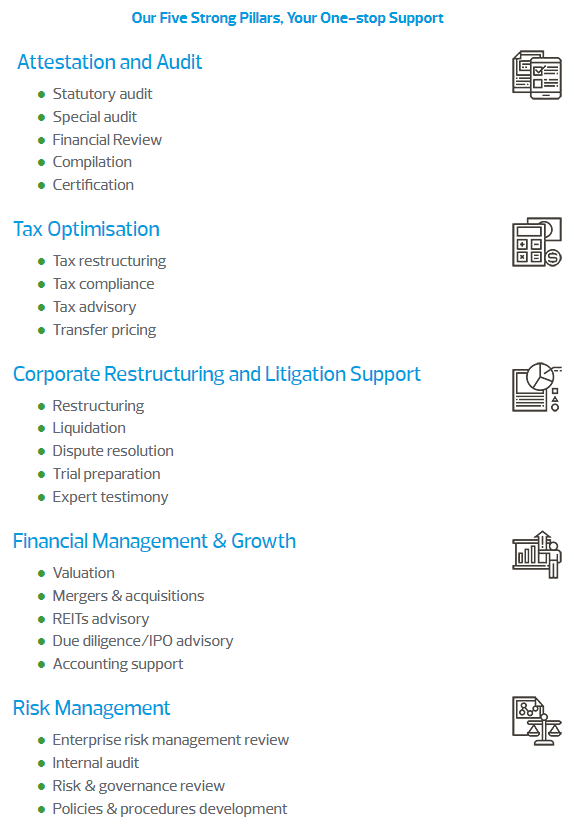 Contact us
Complete this form and an RSM representative will be in touch.