Jointly organised by RSM and the Singapore Logistics Association, "The 4Cs to Enable Business Resilience" webinar (held on 23 June 2020) addressed pertinent issues specific to the logistics and transportation business; deep diving into challenges faced in the COVID-19 business environment and what companies have to do to prepare for greater challenges ahead.
We were honoured to have Tan Puay Hin, Chief Executive of Singapore Logistics Association; and Shamir Rahim, Founder and CEO of VersaFleet Pte Ltd on our panel. Terence Ang, Partner, Corporate Advisory and Head of Transaction & Valuation Advisory of RSM was the keynote speaker; and Lee Mong Sheong, Partner and Lead of Logistics & Transportation Industry of RSM was the moderator for the webinar.
In his opening address, Puay Hin brought out the challenges faced in the industry, the support our Government rendered, and the Association's effort to support especially the SMEs during this trying period. He encouraged companies to be open to inter-company collaborations to leverage each other's strengths that could potentially uncover more business opportunities.
COVID-19 Support Timeline
The governmental stimulus support hit S$93 billion (19% of the GDP) in supporting businesses during the Circuit Breaker period. However, this is just a temporal relief to alleviate financial burden companies are shouldering. Companies have to remain vigilant and prudent as no one can predict what is to come in the years ahead. Building confidence and resilience is what we should continue to focus on.
7-Step Model to Building Confidence
As COVID-19 continues to inflict damages, companies have to do their due diligence in strengthening business resilience and ensuring long-term sustainability. One of the unique approaches Terence introduced was the "7-Step Model to Building Confidence":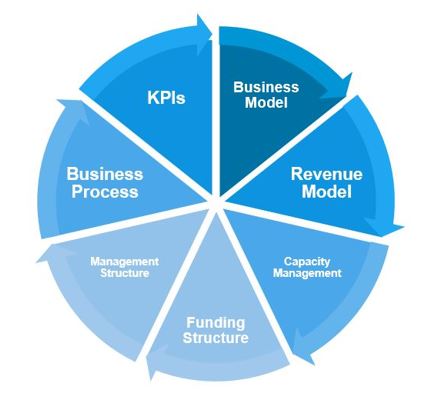 7-Step Model to Building Confidence
From digital transformation, strategic staff management, to close monitoring of cashflows and cash breakeven points, companies will be placed in a better position to plan ahead.
The 4Cs of Business Resilience
In addition, businesses have to assess their 4Cs to build resilience from medium to long term to emerge stronger: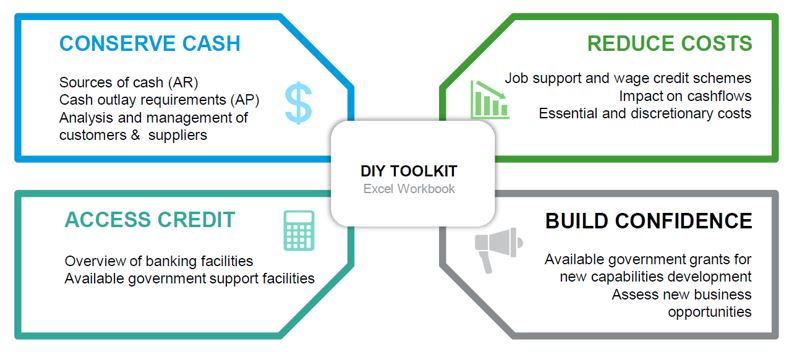 Attendees were encouraged to use the "COVID-19 Survival DIY Toolkit" to perform a deeper analysis. This complimentary Toolkit was developed by RSM Singapore. It allows users to understand their exposure to the COVID-19 crisis, brace their business to survive and be more resilient going forward. In essence, it is a self-assessment tool to let companies understand the current constraints, gaps and weakness in their business; and the government schemes available to help tide over this period.
Technology Driver
Shamir Rahim shared during the Q&A session that companies tend to manually handle the "Last Mile" (defined as the movement of goods from a fulfilment centre to their final destination) in the order fulfilment process. This results in problems such as poor route planning, order tracking, and loss of proof-of-delivery (PODs). With the use of technology, companies will be able to automatically manage all deliveries centrally, review all transporters' route plans in real time, and have full digital audit trail of every single delivery. These will improve companies' operational efficiency in great measures.
Post COVID-19
Short-term stimulus measures from our Government will continue to help companies sustain until end 2020, and the impact and ripple effect of COVID-19 are most likely to be felt in the years ahead. The question remains: "What next?"
We could possibly just be in the eye of a global storm.
To find out more and how our Logistics & Transportation team can assist you, please contact our specialists:
Terence Ang
Partner & Head of Advisory
T: +65 6594 7862
[email protected]
Lee Mong Sheong
Partner & Industry Lead, Logistics & Transportation Practice
T+65 6594 7865
[email protected]