Looking after your interests throughout the deal journey
Our professionals work closely with you throughout the transaction process – from identifying prospective buyers/sellers, evaluating opportunities, negotiating deal terms and deal-related agreements, to resolving transaction issues and successful conclusion of the transaction.
We have the flexibility to customise our transaction support services to suit your needs in different stages of M&A transactions.
Our Advisory Services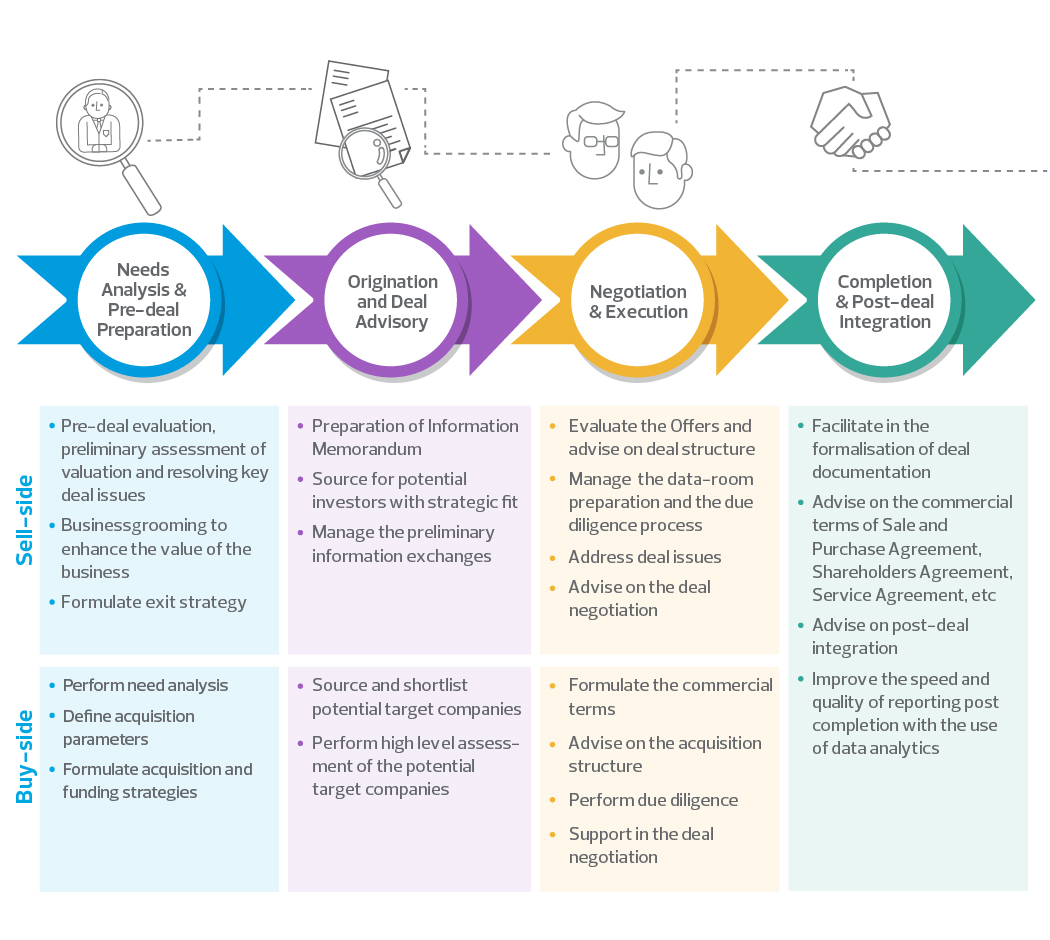 Contact us
Complete this form and an RSM representative will be in touch.