Sale and Purchase advisory
It is critical that the document fully reflects both parties' intentions, and that all possible scenarios post transaction are considered prior to the document being finalised.
Any oversight or ambiguity in the document can lead to unnecessary complications and the subsequent erosion of value, and the final consideration payable may vary significantly from the agreed upon headline purchase price.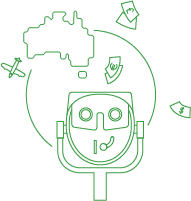 Our transactions team has significant experience in sale and purchase agreement advisory across a broad range of industries and transaction structures.
KEY CONTACT
Glyn Yates     
National Head of Corporate Finance - Melbourne
---
How can we help you?
We have the expertise to extract value for you, and assist you in minimising downside risk, by:
Advising at an early stage on the fundamentals of the deal, on the most appropriate pricing mechanism at the offer letter stage and pre SPA negotiation, providing you with clarity on the issues at stake, and the reasoned arguments to maximise your position;
Negotiating on your behalf throughout the process of drafting the SPA from an accounting concepts perspective, including how best to determine 'free cash', debt and 'debt like' items, and 'normal' working capital levels, that can directly impact the consideration to be paid;
Advising on clauses relating to consideration structure, including deferred payments and earn out provisions;
Assisting with purchase price adjustment clauses, including locked box and completion accounts mechanisms, to maximise value for you;
Advising on accounting definitions and calculations for 'working capital' and 'net debt', including setting target levels;
Ensuring you have sufficient protection under the warranty and indemnity clauses of the SPA, as well as advising on appropriate financial and tax warranties and indemnities; and
Post deal support and dispute resolution such as the review of the preparation of completion or earn out accounts, and acting for you in disputes relating to these accounts, or on breach of warranty matters.
Get in touch with our Corporate Finance team
ADDITIONAL CORPORATE FINANCE SERVICES