Urban.io provides a turnkey Industrial IoT solution for remote data acquisition from your buildings into your business systems. 
The IoT devices are designed for retrofit solutions in remote locations with automatic setup. Urban.io brings their own network which works in the majority of populated locations globally (indoor or outdoor) – out of the box with no customisation required.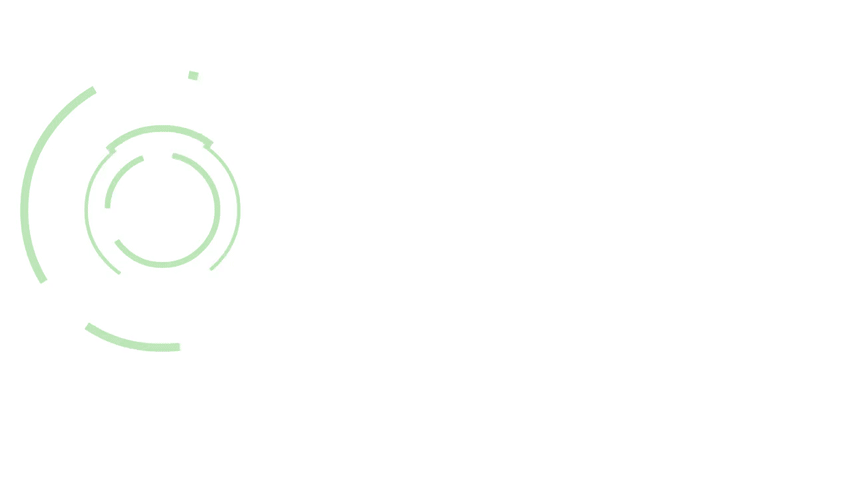 COST-EFFECTIVE, GLOBAL IoT SOLUTION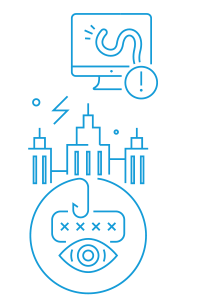 With Urban.io you can unlock a wide range of potential savings through a reduction in maintenance processes and operational costs. The technology enables you to gain better visibility of critical asset health, reduce the frequency of planned maintenance tasks, and optimise utility consumption or space usage. Using a uniquely simple pricing model, the entire solution consisting of devices, networks, and software is provided as a subscription service for a single price per endpoint per month, anywhere in the world.
While the business only started in 2018, Urban.io is experiencing rapid growth that continues to accelerate after they went live on the AWS Marketplace in December 2019.
MORE THAN JUST ACCOUNTING
Mathavan Parameswaran (Partner in the Assurance & Advisory division of RSM) explained that the work with Urban.io started with getting revenue recognition correct as they were negotiating some key customer contracts.
"Initially, we wanted to understand how the terms of the contract being drafted impacted on how they have to recognise revenue given the relevant accounting standards are quite complex to apply in the technology industry.", Mathavan added.
With the company starting to ramp up and the go-to-market piece involving complexities for global providers, Urban.io approached RSM for assistance on various financial reporting and compliance matters, including minimising any areas of tax risk.
"What we found most valuable was that RSM was able to go beyond the accounting requirements. They provide a wide range of advisory and tax services which enable businesses, whether they are at the start of their journey or already well established, to ensure that they are not only compliant but also kept informed of the ever-changing landscape of accounting standards and tax regulations both domestically and internationally." -Emer Reynolds, Head of Operations and Finance.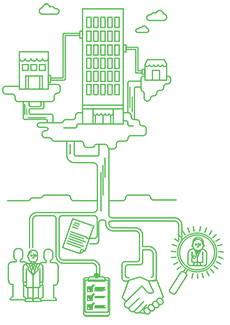 Since March 2020, RSM has assisted Urban.io with the following:
Understanding the revenue recognition impact of the contracts being negotiated with key customers, including review of contracts and discussions to minimise unanticipated outcomes where possible.
Determining whether the proposed sales and billing arrangement with the digital marketplace through which Urban.IO sells its products would result in any adverse GST implications for either party.  The work included a review of the terms and conditions with the digital marketplace, including discussions with the digital marketplace personnel, and advising a mutually beneficial and commercial go-forward outcome.
The advice in relation to the valuation and accounting treatment for various matters including those arising from the business sale agreement and share-based payments.
THRIVING IN UNCERTAIN TIMES
Notwithstanding the uncertainty of recent times, the current pandemic has opened new business opportunities for Urban.io. The impact of the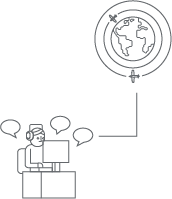 coronavirus lockdown and related restrictions has allowed companies to better understand, now more than ever, the importance of remote monitoring of critical assets as it is not always possible to be on site.
According to Urban.io's Chairman, David Cronin, part of their five-year plan is to execute flawlessly and aggressively in their core market in Australia and achieve meaningful growth with overseas customers via our global channel partners.
David said, "As a SaaS business, the key driver for us is to grow our annual recurring revenue to enable us to fund growth and expand into other geographies. We are focused on building a sustainable and profitable business while keeping ahead of the competition in the IoT space."
When asked what advice they can give to business owners when it comes to business growth, Rob Cumming, the company's CEO and Founder said "where possible, leverage off the experience of the Board and shareholders. The ability to share knowledge and grow a business interactionally is invaluable."
THE POWER OF BEING UNDERSTOOD
Emer had worked with Andrew Clifford (Director of the Corporate Finance division in Melbourne) at her previous company, so it made sense that Urban.io looked to RSM for assistance with their accounting requirements.
"RSM advisors are flexible, intuitive, and can provide the appropriate level of expertise for any situation in a very efficient manner. Our experience with RSM has been one of interaction, guidance and understanding, not only about what we do but also what we can achieve as we grow.", Emer said.

Mathavan enjoys working with Emer because she has a strong understanding of the issues, and there's a good dialogue resulting from some of the questions and challenges she asks around some of the positions that might be indicated by the accounting standards or other compliance requirements.
"To be able to question and challenge each other on the issues and possible solutions made for productive discussions to lead to the final outcome in a collaborative way." 
Aside from Mathavan and Andrew, Urban.io also works with Tony Fulton (Director in the Tax Services division in Melbourne) and Sam Mohammad (National Head for Indirect Tax in Brisbane).
RSM continues to be responsive, pragmatic, and offers a team with significant expertise in the technology industry that can provide targeted and relevant solutions.
---
Have a question?
Please do not hesitate to get in touch with your nearest RSM office >>