China is one of Australia's largest trading partners and over recent years Australia has experienced a rapid influx of Chinese businesses and individuals seeking investment opportunities.
At RSM, we understand the cultural differences and economic diversity between China and Australia and we value our Chinese clients. This is built on years of being their trusted adviser and helping them to successfully invest and grow in the Australian and international market.
---
2018-19澳洲联邦政府预算的洞察及分析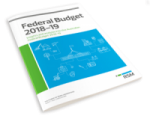 ---
Asia Pacific Connections
RSM's clients benefit by having international expertise in easy reach. The RSM Asia Pacific Regional Office and RSM Australia International Helpdesk are located in RSM's Melbourne office.
RSM Asia Pacific firms are located in:
Afghanistan
Australia
Bangladesh
China
Hong Kong
India
Indonesia
Japan
South Korea
Malaysia

Myanmar
New Zealand
Pakistan
Singapore
Sri Lanka
Taiwan
Tajikistan
Thailand
Vietnam
How can we help?
We provide our Chinese clients with timely advice in relation to the following:
establishing business operations in Australia, including advice on the appropriate structure to undertake your business and investment activities
commercial and financial due diligence to assist you with making the right decisions
buying businesses, residential, commercial or farming property in Australia
taxation structuring and advisory
importing goods and services into Australia
exporting goods and services from Australia
sale of your business or investment assets
audit, accounting and other business advisory services
capital market support and IPOs
mergers and acquisitions
transaction support and due diligence, and
valuation and expert reports
We also have a thorough understanding of the Australian income tax law regulations and the importance of complying with the Foreign Investment rules when undertaking investment and business activities.
Service industries
The Australian market is attractive to Chinese investors with significant opportunities for generating wealth and we have extensive experience in the following sectors:
mining
property investment in residential, commercial and farming land
property development
construction
retail
aged care services
farming and agriculture
financial services
importing and exporting
Bilingual Practitioners
Our priority is to deliver exceptional service and we achieve this through effective communication. We have key practitioners who are fluent in Mandarin, Cantonese and many other languages. Our bilingual professionals have a wealth of professional knowledge and practical experience and are dedicated to helping you operate effectively and extract maximum value from your investments in Australia.
---
Related Publications
Common Reporting Standard and Foreign Account Tax Compliance Act Summary
Capability Statement - Mining and Exploration
Capability Statement - Property Development
RSM launches centralised hub for Chinese investment
Industry insight - Milk powder manufacturing
A snapshot of the key statistics and current industry performance in the milk powder manufacturing sector.
Industry insight - Vitamin and supplement manufacturing
A snapshot of the key statistics and current industry performance in the vitamin and supplement manufacturing sector.
Business Acquisition and Impairment Review 2016
Gain key insights into the financial reporting impact of acquisitions made during the 2013, 2014 and 2015 financial years.