The goal that the Australian Institute of Company Directors (AICD) set for ASX 200 boards in 2015, to ensure that at least 30 percent of their directors are female by 20181, is now a well-known, heavily-referenced one. Pressure has also been mounting on professional services firms in recent years to ensure there is gender diversity amongst its leadership teams.
With many strategies such as flexible work being not just adopted but also promoted by firms around the world, it is more common place now for staff to have honest conversations with their bosses about plans to start a family. There's also a growing acceptance that parental leave shouldn't interrupt career progression and, in some cases, it can even happen whilst on maternity leave.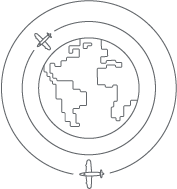 Professional services firms are fast realising that there's a big cost to bear when a talented, committed female with a sizable practice leaves the firm after a parental leave break – investing in retaining female leaders is not just a nice to have. Clients are asking firms to respond on gender diversity indicators when evaluating proposals and walking into a room for a pitch with an all-male team, only to be met on the other side with a team that's at least 50% women, is not a good look.
---
These five strategies highlight what can be done to stop a leaking pipeline of female talent.
#1 Develop programs to support and nurture networks for women in leadership
The reality for those with careers in professional services is that networking has become the lifeblood of a fruitful professional life. Networking has many benefits – it can expand business opportunities within company walls and beyond. It provides women the opportunity to find role models and business leaders who may not be available at work. RSM's capital offices are focused on organising events which spotlight role models and business leaders – the Canberra office has Women with SASS, Sydney has LEAD, Melbourne has Women on Boards and soon Perth will launch their Diversify Initiative, all focused on organising events which spotlight role models and business leaders.
---
#2 Recognise leadership potential early – even when they may be on maternity leave or part-time 
Many research studies have explored the gender confidence gap – in nearly all cultures, men have higher self-esteem. Yet just like men, women want to visualise what and where they can be in a few years. Women should not be shy to be upfront early about what they want to achieve professionally and personally with their managers/Partners. Telling your manager that you want to start a family in the next couple of years should not come at the expense of your next promotion. Having open and frank conversations with a manager or Partner early about career plans is pivotal to gaining support when personal milestones such as parenthood occur. Arlene Kristianto who is a Director in RSM's Business Advisory division says her discussions with her then-Director, Jamie O'Rourke, began when she was a senior accountant. 'We periodically discussed what progression for me looks like within the firm, the next steps, alignment with what I wanted and the challenges that may arise.
'Family was also on the cards and we discussed this very early on – the Directors were clear that we will work together to work out an arrangement that would work for me and the firm, when the time came.'
That time came shortly after Arlene was elevated to Principal and expecting her first child. More recently as she was expecting her second child, receiving news that she had been promoted to Director. Arlene has been able to take two blocks of maternity leave with no impact on career progression. 'Juggling a young family and looking after clients is certainly not easy, whether you're female or male. Three years into doing both, I am continually finding better ways to doing both.'
---
#3 Develop a more inclusive workspace through training and workshops around unconscious biases  
Unconscious gender biases around advancing females to leadership positions has been identified as a factor for the gender imbalance at senior levels in organisations including professional services. Unconscious bias happens outside of our control and awareness – it is instinctive and reflects the associations we have acquired through the environment we have grown up in. Our minds develop mental shortcuts to navigate complexities by using stereotypes which has its roots in the social world we live in. To ensure staff make more informed, effective and confident decisions and business, all of RSM's leadership team, including all Partners and Principals, have undergone training to remove the influence of unconscious bias. It is not a 'do-and-forget' training either. Whether it's a recruitment decision or client situation, teams need to constantly make the unconscious conscious so it is less likely to play tricks on them.
---
#4 Create options for flexible work arrangements  
Focus on productivity and results. RSM's Flexible Work@RSM facilitates flexibility in the workplace to meet both personal and professional needs.  Robyn Eade who is a Senior Manager in RSM's Assurance and Advisory division has negotiated a formal arrangement where she works three days for nine months of the year and full-time during the busy reporting season. There are many types of flexible work arrangements at RSM. Steve Elias who is a Senior Manager in RSM's tax division purchased annual leave to allow for a 12-week honeymoon overseas, a process he started talking to his Director about a year in advance, which allowed the firm to put strategies in place to mitigate the impact of his extended leave. Richard Stone who is a Partner in RSM's Restructuring & Recovery division negotiated an informal agreement to start and finish early for 10 weeks every year so he could coach his daughter's touch football team. As an active father with two young daughters, Jonathan Colbran, a Partner in the Restructuring and Recovery division in Canberra has had a flexible work arrangement in place for the last 12 months to be in the office at 9am. Like these staff, there are increasingly many informal and formal flexible working arrangements in place across offices around the country.
---
#5 Identify mentoring opportunities partnering with members of other professional services firms  
From reflecting on careers and thinking about future ambitions to broadening knowledge and awareness of the everchanging professional services landscape, structured mentoring programs can make a big impact on performance and personal growth. A mentor develops skills, stays in touch with emerging issues in a similar industry and gets the opportunity to reflect on her own career goals and practices. A mentee gets the opportunity to learn from a peer, receive objective feedback on workplace challenges and identify ways to grow her career. Arlene has had a number of both internal and external mentors, who she says, have played pivotal roles in her career to date. 'I believe that the mentoring relationship changes over time but it does not stop when you reach a certain stage. At any point in time, these people have way more experience than I do and it is always good to have them as sounding boards, to be open to other views and perspectives throughout a career.'
When done right and with other professional services firms that have a similar set of values and culture, there is much to be gained with little (or no) cost to the firms.
Arlene Kristianto, Director of Business Advisory in the Sydney office with her kids - Hayden, 3 and Amelia, 1.
1. AICD, 2017
---
Celebrating women in leadership – International Women's Day 2018
Diversity & Inclusion