Administrators in control of PBS Building have recommended creditors put four of its five companies into immediate liquidation, including construction companies in the ACT and Queensland.
However, in a second supplementary report lodged with the Australian Securities and Investments Commission (ASIC) on 1 September, Administrators – RSM Australia Partners Jonathon Colbran, Richard Stone and Mitchell Herrett – have recommended a different approach for PBS Building New South Wales (PBSB NSW).
They have recommended PBSB NSW creditors enter a Deed of Company Arrangement (DoCA) with litigation funder Clover Risk Funding.
"We expect that the creditors of PBSB NSW are likely to obtain a better return, in a shorter period of time, should they vote that PBSB NSW enter into a DoCA,'' Administrators, RSM Australia Partners, wrote in their latest report.
"Critically, the DoCA will provide time and enhance our ability to recover progress claims via SOPA (Security of Payment Act). The claims have an adjudicated value in excess of $3 million.''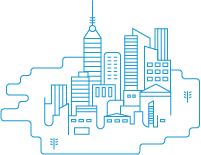 Mr Colbran said a DoCA proposal had only been secured for PBSB NSW because of the value of outstanding SOPA claims that were still being pursued – a materially different position to the four other PBS companies. 
"This DoCA proposal is a complex solution to a complex administration which would allow the Administrators to continue our legal pursuit of contract payments we believe are owed to PBSB NSW and its creditors,'' he said.
"The funding support that will be provided under the DoCA proposal will assist us to maximise the prospects of preserving and returning value to creditors."
Creditors will vote on the future of the five PBS companies currently under voluntary administration at a final meeting on 6 September in Canberra.
Mr Colbran said the Administrators issued a further report, containing material updates on the progress of the administrations and their final recommendations, to creditors to enable them to make an informed decision at the upcoming meeting.  
"Our recommendations are based on six months' worth of investigations into the companies and an extensive asset recovery program, both of which have been focused on achieving the best outcomes for creditors,'' he said.  
"Given the limited time since our June report, there has been no material change in creditor numbers or the value of claims. However, as previously advised, we anticipate these numbers are likely to reduce as a result of already identified examples of overlapping claims.'' 
FOR MORE INFORMATION
Creditors affected by the administration of the PBS construction companies should contact RSM via email at [email protected] or at (02) 6217 0228.