Offices > Melbourne > Business Accountant in Melbourne
Business Tax Accountant in Melbourne
Each business is inherently unique, underscoring the importance of partnering with experts who fully embrace your distinct vision. 
At RSM, our dedicated business advisory team goes to great lengths to thoroughly understand the intricacies of your business. We leverage our extensive global expertise and years of experience to painstakingly craft tailored solutions, roadmaps, strategies, and insights that seamlessly align with and enhance your unique objectives.
---
Whether you're a sole trader, small business owner overseeing a publicly-listed company, a small-to-medium-sized private business, a family-owned establishment, or an individual focused on personal wealth management, RSM in Melbourne is dedicated to steering you through the ever-shifting landscapes of accounting and taxation.
Our year-round support in business strategy, business and tax consultation, private and family office including wealth management, as well as our teams in risk consultation as well as audit and assurance practices, further enhances the advantages the RSM network brings to you as a small business owner.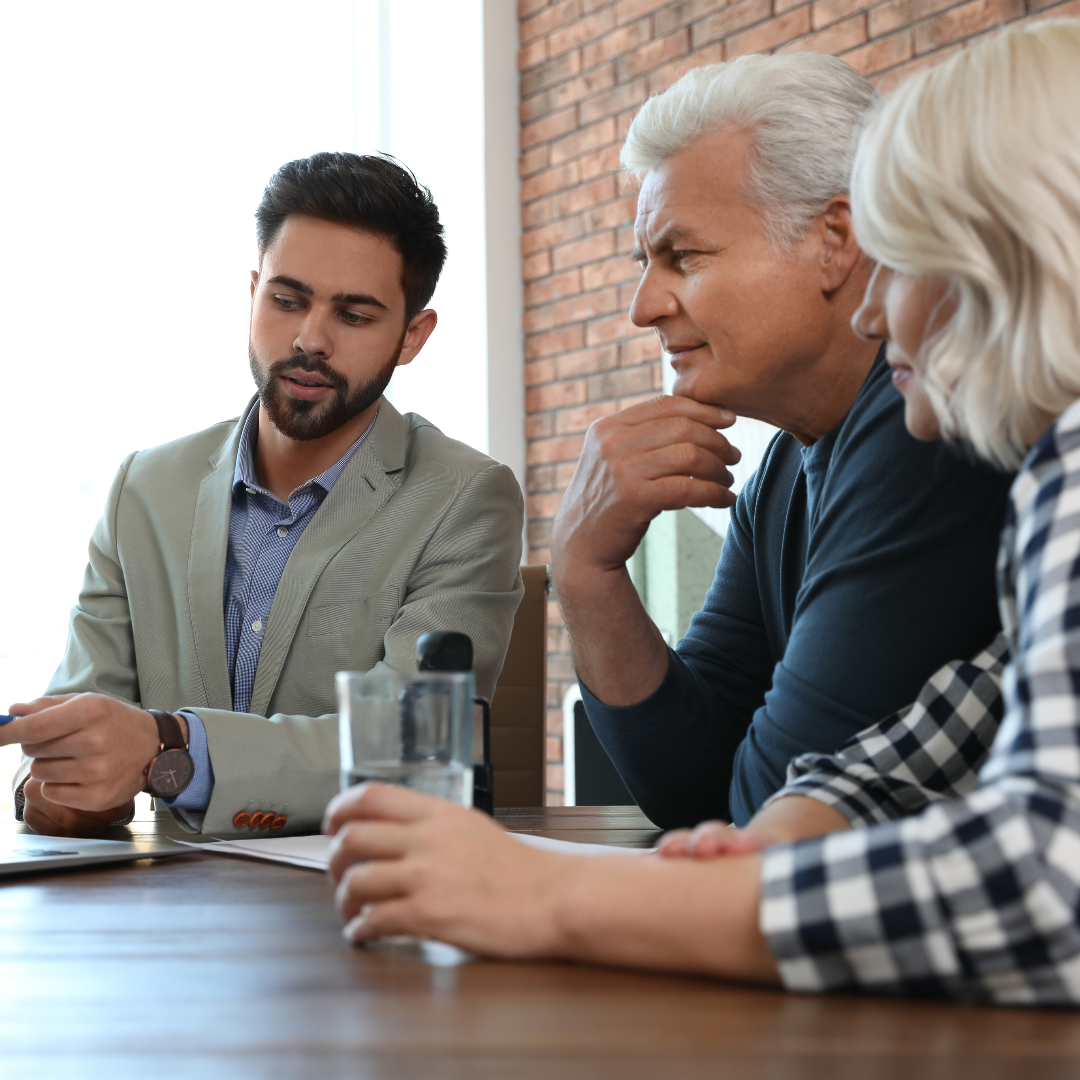 We're committed to remaining fully engaged with you at every phase of your journey – our operational values are founded on a culture of continuous improvement and a commitment to constantly exceed client expectations, via a collaborative partnership, ensures that our business advisory services truly cater to your needs.
With a history spanning over a century, RSM Australia has remained steadfast in its commitment to bolstering Australian businesses. Our collaborative approach has seen us working closely with clients across the country, standing by you during tough times and sharing in your successes. 
Learn more about our 100+ years of servicing Australian Businesses >>
While we provide peace of mind through taking care of the usual business accounting and tax compliance matters, our real value lies in helping you address business challenges and uncover opportunities. 
We do this by developing a deep understanding of your needs, challenges and ambitions − taking a proactive approach in working with you across all facets of the business. By offering fresh insights and perspectives, combined with practical and pragmatic business advice, we can help you make critical decisions with confidence.
Whether it's working with you to protect your assets, fund your business growth, or develop an exit business strategy to maximise your return for a comfortable retirement, our advisory services devise practical solutions to help you achieve your goals.
Developing a business strategy to navigate the changing environment is an area we work on very closely with our clients. 
New technologies and products have changed the way we do business more in the last twenty years than the previous hundred. Entire industries have arisen and disappeared in a rapidly changing environment that is still accelerating. From the corner store to a media empire, no-one is unaffected, but whoever adapts, survives and thrives. 
So how do you navigate your business through interesting times? RSM business strategies aren't documents that are read and filed away. They are adaptive tools that you can put to use every day to keep you focussed on your purpose, deliver on your promise, steer your business on its mission and stay true to its vision
Cloud accounting is revolutionising not only how companies manage their accounts but also how accountants are able to maintain and access business intelligence.           
It is well past the 'new' stage with many mature products and services now available, offering world class, real time dashboards for your business at a relatively low entry cost. We've already helped many businesses make the switch to the cloud.  
Don't think that your systems are too unique, complex or different, because we'll take the time to know the way you work and provide prompt, honest advice.nt that is still accelerating. From the corner store to a media empire, no-one is unaffected, but whoever adapts, survives and thrives.           
 
Outsource your accounting and finance function and focus on your business goals instead.
RSM can help you streamline your accounting systems and processes through both traditional accounting and our digital solutions available. Our services provide solutions for day-to-day bookkeeping, payroll administration, accounts maintenance, management reporting, taxation and corporate compliance, forecasting and advisory needs.
Cloud today's SME environment there is more to tax than just structuring, that's why we take a 360 degree approach. Failure to comply and manage tax obligations could result in unexpected penalties and additional tax.
That's why we never underestimate the importance of tax compliance with clients, and ensure obligations, as well as the deadlines that come with them are met.
The suite of tax compliance services we offer include: 
Income tax return preparation and review

Fringe benefits tax return preparation and review

Payroll tax advice and return preparation

Transfer pricing benchmarking studies and documentation

Co-ordination of global tax compliance requirements 
From an independent and unbiased perspective, we provide a flexible and integrated family office service designed to meet your unique family wealth circumstances and vision. We take into account all of your needs, to instil confidence and a sense of comfort in managing your affairs.        
 
As your trusted adviser we act as the central hub for the management of your tax, wealth transfer, risk management, lifestyle and family financial reporting needs, ensuring that decisions and professional relationships necessary to safeguard and grow your wealth are centrally managed and coordinated.
For us, it's about establishing long-term relationships built on trust. Trust that you can rely on us to deliver the insights, services and resources to assist you to manage your affairs. We believe that when our clients trust that we fully understand what's important to them and back it up with genuine counsel and support, they are more confident in the choices they make.
Superannuation can be a major vehicle for wealth accumulation in your life. But it's important to understand where your super money is going so you can take specific measures to maximise your return.
 It's also important to structure your investments according to the level of risk you are comfortable accepting. Super funds usually have various risk options you can choose from. With so many funds and options to choose from, it's important to take the time to set up a superannuation strategy that is right for you. The set up of  a self-managed super fund (SMSF) can be an appealing option for business owners and individuals who want to control their superannuation assets. Operating as a trust, with you as the trustee and member, this option also enables other family members to join, paying their contributions into the SMSF/s bank account.    
Once you have money in your fund, it needs to be invested to help you generate a return. Each type of investment carries its own potential risks and rewards and the investment portfolio you select will impact how much money you end up with when you reach retirement.
Business people, whether primary producers, manufacturers, retailers or others, must all consider the succession planning and estate planning of their business.  
The impact of a poorly planned succession can be substantial in terms of taxation, administrative costs, relationships and stress, so it is essential to plan for the future handover of your business. Those SME owners who opt for a well-planned succession enjoy greater benefits, both financial and personal.     
Our succession planning consultants help SME owners plan and execute the smooth succession of their business, whether it be to new owners, the next family generation or upon their death or incapacity. As required, we draw on the advice of solicitors for legal issues.
Meet our Melbourne Business Advisers and Qualified Accountants

Do you want more from your accountant than just business tax returns and accounting management? We hear you.
Jonathan is a Director in Melbourne's Business Advisory division with over 25 years of experience in accounting and taxation, specialising in small to medium businesses and high-net-worth individuals.  
He provides expert financial and business advice that encourages long-term growth and prosperity. Jonathan's focus with investment clients revolves around wealth creation through asset restructuring, selection, budgeting, and superannuation strategies, as well as offering services including taxation advice, GST, capital gains tax, asset protection, business growth, and tax minimisation strategies.   LEARN MORE >>
Brad Hutchesson is a Partner based in Melbourne with over 25 years of experience in the Business Advisory division, primarily serving small to medium-sized family businesses across various industries such as property, retail, wholesale, and manufacturing.  
He is highly regarded as a trusted adviser to SME (family) businesses, offering valuable financial and business advice and establishing strong client relationships. Brad's expertise covers business structuring, accounting, taxation, superannuation, and strategic planning, making him a sought-after consultant.   LEARN MORE >>
Ray Scott is a Director in Melbourne's Business Advisory division and serves as the National Director of Aged Care and he specialises in small to medium-sized family businesses across various industries.
Ray is known for his financial and analytical skills and is sought after for ongoing management advice. His services include business restructuring, sale/acquisition of businesses, accommodation pricing, tax planning, government grants, cash flow management, and finance applications.   LEARN MORE >>
Do you want more from your accountant than just annual tax planning? We hear you.
Cost effective business advice you can count on.
Contact our Business Advisory specialists in Melbourne
Whether it's collaborating with you to safeguard your assets, drive business growth, optimise cash flow, or streamline business processes, or even to develop an exit strategy aimed at maximising your returns for a secure retirement, our Business Advisory team is poised to assist you in achieving your objectives.
You may also be interested in...