FINANCIAL SERVICES
SUPERANNUATION


---
FINANCIAL SERVICES
SUPERANNUATION

Superannuation Financial Services at RSM Australia
---
What is superannuation?
Superannuation is a tax-advantaged program to help you accumulate wealth in your working years so you have money to live off when you retire.
Your superannuation money is held in a super fund. Generally, you can only access the money once you satisfy a condition of release. Examples of conditions of release that are most regularly utilised are:
Retiring permanently from gainful employment upon having reached preservation age and;
Reaching age 65
During your working life, money is deposited into your super account by your employer. Under current legislation, employers are required to contribute 9.5% of an employee's salary. These contributions have a flat tax rate of 15% - which in most cases is less than an individual's personal marginal tax rate.
Key Superannuation Contact
---
---
How can we help you?
Want to learn more? Watch our superannuation animation above.
Making contributions to your superannuation
If you are self-employed, you have the option to make contributions to superannuation yourself which can be tax deductable. You may also wish to make extra contributions to your superannuation (within permissible caps), which can yield significant rewards for you by the time you reach retirement age.
Extra contributions can be made:
with an additional employer contribution, called salary sacrifice (15% tax rate) and;
after you receive your pay, called voluntary or non-concessional contributions (not taxed)
You do not usually pay any tax on your super when you access it in retirement. In some circumstances tax may be applicable if you are a member of a defined benefit fund. Your super fund will be able to tell you if you are in this type of fund.
What super fund options are available?
There are many superannuation funds to choose from in Australia.
When you start a new job, your employer can create an account for you with their chosen super fund. Or, you can give them the account details for a super fund of your choice.
You may also set up a self-managed super fund (SMSF) instead. This is a private super fund that operates as a trust, with you as the trustee and member. You can also have other members join, such as family, and contributions are paid into the SMSF's bank account.
Once you have money in your fund, it needs to be invested to help you generate a return. Each type of investment carries its own potential risks and rewards and the investment portfolio you select will impact how much money you end up with when you reach retirement.
Self-Managed Super Fund (SMSF) services at RSM
Are you looking for our self-managed super fund (SMSF) service page?
SMSFs are an appealing option for business owners and individuals who want to control their superannuation assets.
How can RSM help with your superannuation?
Your super can be a major vehicle for wealth accumulation in your life.
But it's important to understand where your super money is going so you can take specific measures to maximise your return. It's also important to structure your investments according to the level of risk you are comfortable accepting. Super funds usually have various risk options you can choose from.
It's important to realise different super funds charge different fees for the investment options, product features and benefits applicable to each fund. Remember this is your wealth, and therefore fundumental that the provider you are with has features and benefits that are tailored to your circumstances and objectives to ensure you are maximising value.
Other super strategies, such as consolidating various super accounts into a single account, can also present risks you may be unaware of such as losing valuable insurance cover.
Our expert financial advisers can help you:
Choose a superfund that aligns with your personal goals.
Review your investment strategy.
Consolidate your super after evaluating potential risks.
Use extra contributions to maximise your wealth accumulation efforts.
Plan for retirement.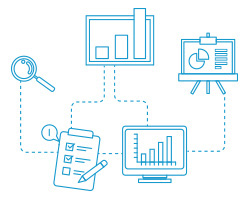 No matter your age or life stage, your superannuation matters.
And with expert guidance at RSM, you'll be surprised how the smallest changes can make the biggest difference to your life in retirement.
For an obligation free initial consultation about your superannuation portfolio, get in touch with a financial expert at your local RSM office today.
Read what our clients have to say about the RSM superannuation team...