Foreword
This year's thinkBIG report reflects general positivity and optimism among SME owners, following on from similar sentiment last year.
Over 200 business owners participated in this year's study. Business growth, both actual and anticipated, stayed relatively high. The key barrier to achieving this growth remains access to the right skills. So talent management should be high on the SME owner's agenda. Whilst access to capital was not far behind this issue, more businesses are using bank debt to fund that growth. Family loans are on the increase but care needs to be taken that the paperwork around this debt is put in place. And we've seen the first instance of a business gaining finance through crowdsourcing in this year's survey.
There is an overall sustained acceptance that technology is a critical and indispensable tool in today's business climate, and most businesses are investing in various types of technology. However, cybersecurity remains a significant area that is overlooked by SMEs, who put themselves and their partners, suppliers, customers, and other stakeholders at risk by not taking adequate measures to protect their networks.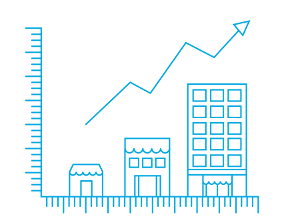 Planning continues to be underdone in SMEs. Despite strong evidence that business plans contribute to success, more than 30% of respondents are still failing to complete a business plan.
When it comes to an exit strategy, the numbers are even lower. Just 36% of respondents had an exit plan in place this year. With every SME owner destined to leave the business at some point, whether voluntarily or otherwise, an exit strategy is a neglected but important part of business planning.
The areas of digital implementation, cyber security, business planning and exit strategy are all fields of expertise for RSM. We see that the promotion of these areas to SMEs is important because they are key success strategies for owners. We trust that by highlighting them, it might move owners to take action where needed to shore up their future sustainability and ultimately their financial future.
---
---
2017 is the twelfth year that RSM has conducted the thinkBIG study. It measures the pulse of the Australian SME sector, and has been structured around five key areas: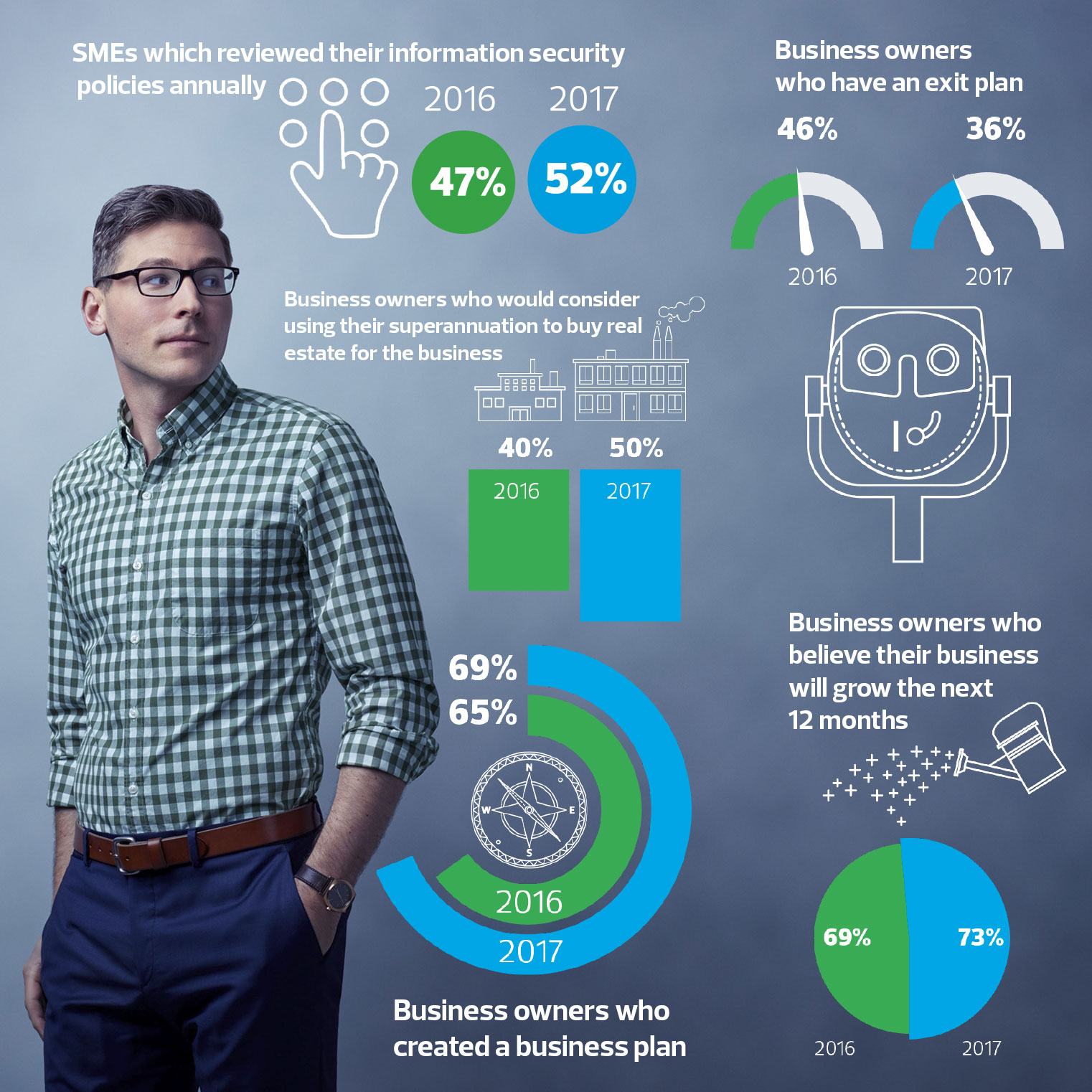 ---
Read the findings of RSM's 2017 thinkBIG study