Debt & capital advisory
Businesses looking to raise new debt or refinance existing facilities will already have established relationships in the banking and capital markets.
But with so many options available, boards as well as management teams need to understand the range of options available to them and funding can be best used to meet their strategic and operational objectives.
Raising new debt facilities on favourable terms, or renewing existing facilities, has become more challenging in the current environment.
We help our clients develop and implement debt strategies that achieve optimal financing outcomes and improve commercial flexibility for their business.
Borrowers need to realistically appraise the nature of their present banking relationships, evaluate alternatives, understand their true cost of capital and debt in the context of an effective overall capital management strategy.
Poorly structured debt facilities can result in reduced profitability, increased financial risk and wasted management time.
Boards, CEOs, and CFOs are increasingly appreciative of the need for an independent view on important funding decisions and advice on funding strategies, debt procurement and capital management.
KEY CONTACTS
Glyn Yates
National Head of Corporate Finance - Melbourne
E: [email protected]
T:+61 3 9286 8167
E: [email protected]
T:+61 8 9261 9287
E: [email protected]
T:+61 2 8226 4552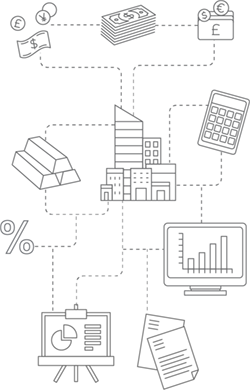 We work closely with management, lenders and key stakeholders to prepare for the debt raising process. This ensures we deliver lenders a robust proposition supported by appropriate financial assumptions.
---
We also take comprehensive steps on behalf of our clients to prepare for the due diligence process. This allows us to address areas of concern before they become potential issues for either the lender or the borrower.
How we can help you
Our experienced team can help achieve the best possible outcomes in analysing, structuring, lead arranging and executing across the entire spectrum of debt products by:
Aligning capital management plans with long term strategic objectives;
Assessing funding options for raising, refinancing and restructuring debt;
Developing and executing funding strategies for M&A initiatives, strategic growth opportunities and large capital expenditure projects;
Providing advice on bank documentation, covenants and terms;
Providing debt structuring advice and capital raising planning;
Providing expert financial modelling services to support the financing structure;
Facilitating introductions to funding solutions with a broad range of funders;
Undertaking independent reviews to support funding requests;
Helping clients manage lender relationships, comply with reporting obligations, negotiate covenant adjustments and facility extensions as well as advise on restructuring and recapitalisation options.