CHILD CARE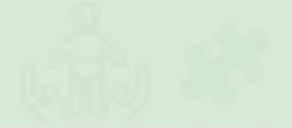 CHILD CARE

Child Care Advisory, Assurance and Consulting
We work with you and your centre and provide knowledge and insight to navigate the complex and quickly changing sector of child care. Over 10 years in the sector we have gained extensive understanding and developed best practice insights to guide you to the outcomes you want.
By using us you are supporting your own industry aims and pursuits as we work extensively with the state and national child care peak representative bodies providing expert advice in government consultation.
We understand how critically important the role of these peak bodies are and we are committed to supporting your profession.
KEY CONTACT
---
How can we help you?
RSM's Coffee Conversations Series
Our chat with Paul Cochrane, Chief Executive Officer - Storyhouse Early Learning
In their Coffee Conversation chat, Paul shares with Steve his professional experience over the years, and his journey that lead him to become the CEO of Storyhouse Early Learning three years ago. Whilst the business is relatively young, it has been successful in growing at a rapid pace and establishing a strong identity in the childcare and early education market.
SERVICES WE PROVIDE AT RSM