Assurance, Risk Advisory and Consulting for Hospitals

RSM's experienced team in servicing hospitals provide tailored insights, allowing your organisation to make critical decisions with confidence.
The public hospitals are experiencing volatility because of the pandemic. The cost of the pandemic is creating budgetary constraints for the Government. With increasing regulation, an ageing demographics, strong media interest, and the impact of new technologies within the sector we continue to assist our clients to meet their objectives.
Taking a holistic approach to managing the quality of healthcare is becoming the focal point across the hospital sector. The challenge of managing multiple dimensions, means that hospitals need to have robust accounting systems, operational processes and controls to support Boards in managing a complex risk environment.
Finding the right balance between governance, providing quality healthcare and administratively managing operations, is critical to the sustainability of each entity and the sector.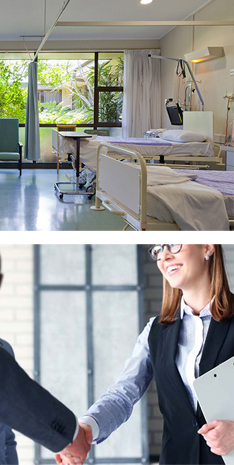 Be confident in our knowledge and experience

Our dedicated team has worked with over 35 public hospitals across the country. This practical experience and sector knowledge enables us to create robust insightful solutions that effectively empower you to meet the current and future needs of an ever-changing landscape.
We can support you with the following:
budgeting and cash flow
clinical governance
contracts and procurement
financial planning and efficiency
fraud advice and investigations
internal audit
IT, information systems and project assurance
data analytics - performance improvement and benchmarking
risk and governance
employment tax advice
Services we provide for the Health Sector