We work with your business in a short burst, called a digital catapult, to help you move from where you are to where you want to be.
Confused about how to use 'digital catapult' in a sentence? To impress your friends, you might say, "the team and I are doing a gigantic digital catapult this month – we're getting rid of all of our outdated systems and are streamlining everything so that we can work from home one or two days a week if we want to!"
Here's what you need to know:
Your time is valuable
You will likely not have time to do everything you want to at once! We understand and can customise the number and inclusions of each catapult to suit your specific priorities.
Your business is unique
We don't offer one-size-fits-all solutions. A catapult for one business could look very different to that of a similar business, due to budget, desire to scale or a myriad of other reasons. Your business won't be put in a box.
No IT skills required
There are no requirements around how tech savvy you or your team need to be in order to have great success with a catapult. We are there to walk you through the process and provide training.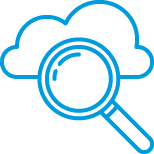 We include training
You and your team will not be left in a lurch. A combination of face-to-face (or virtual) training as well as access to our video training library is there to get you on the right track out of the gate.
Every project is quoted at a fixed price
No surprises. You know exactly what you're going to get – and how much time it will take you to get there – with a clearly explained fixed cost.
You'll get ongoing support
RSM's Digital Services team can not only help you manage your ongoing cloud-based subscriptions, we can also help to provide support to you and your team after your digital catapult completes.
Where do I start?
Every business needs to start with a digital discussion. If you've never worked with us before, then this is your low-cost option. Sign up here for your 45-minute session.
You don't necessarily have to do a paid audit to get a digital catapult… we'll advise you during your session about what course of action will be the best fit for your business.
We get that you're not going to get what a digital catapult looks like without some examples.
Here are three different variations of the digital catapult menu for you to choose from for your first time:
| | | |
| --- | --- | --- |
| BITE-SIZE | FILING | HEARTY |
| You pick one (1) tool that you're really keen to get off the ground and running and we work with you to execute it. | You pick a few tools (2-3) to implement at once and we run the setup all together or in quick succession. | You have some downtime to work on your business and want to get four (4) or more tools up and running in one go. |
| Good for: Sole traders or small teams testing the waters or making their first foray into the cloud. | Good for: Sole traders or small teams who are dead set on a successful jump into the cloud. | Good for: Small or large teams with the in-house resources to convert everything at once. |
| Example: You decide to introduce ActiveCampaign into your business because you need a new integrated CRM & Email Marketing platform with automation capability. We work with you and your team to clean your data, set up the software and send out your first blast to customers. | Example: You want to move to G Suite and get the team on Asana and LastPass for the ultimate productivity trio! You'll need time on-site and also training for your team so that the transition is 100% seamless for everyone and you have no downtime for the business. | Example: You are ready to scale your business and open up a new office in another city. If you hear the word Outlook again you'll have had it! You're ready to move everything to the cloud and the time to dedicate to changing over multiple systems and really getting organised. |